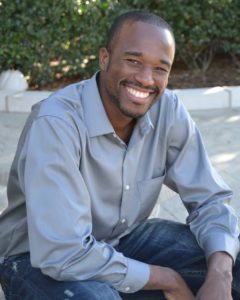 Thank you for your interest to work me and I'm excited that you're landed on this page to partner with me.
If you are seriously interested to work with me closely to start and grow your business online, you're in the right place.
Some of the reasons why I choose to apart of the company I'm with because they have a large team of successful entrepreneurs who are eager to support and help you when needed,
provide one on one coaching, quality products that provide REAL value, compensation plan is very profitable, very newbie friendly, you get access to proven system that turn traffic into cash for you WITHOUT bugging friends, family or approaching strangers.
When I started my networking marketing journey in 2012, I had to host home-meetings, attend weekly hotel meetings, prospecting strangers on the streets
I thought it was supposed to be a Home Business but it was more like a road business to me, wasting hours in traffic to do one-on-one appointments, home meetings and spend less time with my family.
Even though I love talking to people, it felt really weird and uncomfortable trying sell people who aren't interested what I have to offer..
Thankfully, I found a business model that you can work from home or anywhere in the world as long as you have access to the internet.
Isn't that what you're really want anyways? Have your business running for you while you have FREEDOM to travel and spend more time with your family?
If these things are important to you and you want to be apart of a revolutionary system to change your life financially, we call chat
BUT... 
I don't just work with everyone because my time is very valuable and I use it with people who are serious about changing their life. 
So let me ask you these simple questions to qualify yourself to work with me
Are you determined?
Do you have a burning desire to Succeed
Are you Dependable and work well with others?
Are you Coach-able?
Do you have a No-Excuses Mindset?
Are you willing to invest in yourself?
If that's you & you're ready to be challenged & claim your victory


Then, click the button to find out how we can work together to get you the results you want.