LinkedIn, the #1 Social Network for Entrepreneurs, more than half a billion professionals worldwide which is a great opportunity to connect with HIGHLY targeted prospects who will buy your products or services and/or join your business.
I was watching a training from a successful veteran entrepreneur Gloria MacDonald who has been crushing it on LinkedIn. Attracting very high quality prospects making sales, enrolling people banking some serious bucks
From day one, using 100% FREE strategies… Gloria is consistently adding 8 to 12 first-class, top level prospects to her list and as a result she earned a Near Six-Figure Income mark From LinkedIn In Less Than 6 Months Without spending a single penny on advertising.
In her LinkedIn Recruiting course I was quite amazed how she explained how to turn your LinkedIn profile into a money-making machine, attract Your PERFECT prospects & make a ton of sales using LinkedIn
If you want to use LinkedIn or you're struggling to get results, in this blog post I am going to share 6 valuable steps I learned to that will help you stand out from the crowd, turn your LinkedIn profile into a recruiting and sales machine.
6. Define Your Goals and Target Audience
Start your LinkedIn strategy by determining exactly what you want to accomplish.
Do you want to generate leads and sell your products?
Recruit business members?
Build your brand awareness?
Once you know exactly what you want, it's easier to define and hone in on a specific targeted audience.
5. Personalize Your Banner and Get a Profession Photo
Your banner is exactly where you let people know what you can do for them. You can have your banner done professionally on Fiverr, or make it yourself using a free service like Canva.
It should state what problems you can solve and the opportunities you can lead the reader to.
You can hire a photography to take professional photos for you. Research shows that LinkedIn profiles with photographs get 36x more messages than those without.
In other words, using a profile pic means you're more likely to get a reply from that prospect or potential customer. The same study showed that having a photo gets you up to 2,100% more page views.
All you need to multiply your LinkedIn page visits and messages by more than 20x is a professional photo.
4. Complete Every Section to Achieve All-Star Rating
Why is this important to you?
The more your profile is complete, the more LinkedIn will show your posts, articles & events to your connections  and the public. Use Targeted Keywords All Headlines & Titles Your Prospects can find YOU
Any links you put in the description are not clickable. Make sure you add (copy&Paste) to notify your viewers
DO NOT put your Network Marketing company name or products because your prospects will think that you want to recruit them.
Brand yourself as a trusted authority and Lead with Value, NOT with your products or Opportunity
3. Turn your profile into a Non-salesy page
This Include FREE Offers, links straight to a sales page of any products that is will be a value to your potential customer or business partner.
Get rid of any Resume, Cover Letter Information, your job history etc because you're not looking for a job
You don't need to post 3 or more inspirational quotes per day like you would see on Facebook or Instagram.
LinkedIn is about BUSINESS!
People are not there to be entertained, they're there to do business, find business opportunities or learn new things about business.
You can use search Functionality to invite to connect with your prospect and send a message.
2. Start Connecting and Building Relationships
Starting from your own contact list, invite current and former colleagues, clients, customers, and others you've done business with in the past who fit your target audience profile to connect over on Linkedin.
Focus on who you are and who you want to reach with your messages.
Join groups and invite people who fit your target audience to connect.
As soon as someone accepts your invitation to connect, or reaches out to connect with you, send them a message and a gift.
Remember, the goal is to "give without want" – to provide value FIRST before you ask for anything.
Thank people for reaching out to you, offer a brief statement about yourself and your purpose, and give them something of value. This can be a link to a lead magnet, your website, or an offer you think might be valuable to them. You might say something like,
You start off the conversation like this.
"Hello (Person's Name) Thanks you for connecting with me. I'm passionate about the home-based business industry and how it can help generate substantial incomes for people. Here's something that I think might help you move forward toward accomplishing your own business goals."
1. Publish Video Content.
This is HUGE!
Video is the most powerful tool to move a prospect from cold to warm to HOT without ever meeting you. People can connect with you when they can see and hear you.
If you're afraid of doing videos, kick your fears to the curb and just do it! You don't have to be perfect because your prospects are not looking for perfection, they're looking to solve their problems. Your perfect prospects are waiting for you to show up and become the leader they want to follow.
The question is, will you show up for them?
Linkedin is the best platform for attracting serious prospects.
So, if you're looking to attract the very best prospects to your business on Linkedin and every other social media platform, then check out this cool strategies in this FREE Online Recruiting Webclass
You'll see how exactly what to do and how to position yourself, so you'll never have to chase, beg anybody,  ever, to take a look at your products, services, and business.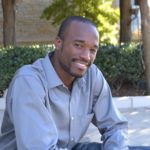 Elroy Whyte
E-mail: elroy@elroywhyte.com
I'd Love To Hear What You Have To Say About This Post!