Are you building your business on Facebook and you are tight on a budget to build your audience on your fan page? No problem you're in the right place.
Today, I am going to share with a few simple strategies in a short video below that you can apply in the next 6 minutes to help you get free Facebook followers on your Fan Page.
It is very important to continue increasing your audience but you also must know how to engage with your fans and turn your facebook Likes into leads to build your list and generate sales in your business.
CLICK HERE NOW for get your FREE Facebook Cheat Sheet
Click the play button below to play the training video how to get free Facebook followers on your Fan Page
If you have any questions comment below and I will do my best to help you out. And if you got value from the video how to get free facebook likes, share this post on Facebook.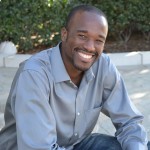 Elroy Whyte
Cell (416) 561-8763 text me
Skype:elroywhyte
E-mail: elroy@elroywhyte.com
I'd Love To Hear What You Have To Say About This Post!