If you are looking for an effective way to follow-up with your prospects or your current clients for your business, I came across this great software that will help you..
It's very simple to use, even if you're not tech savvy and just because you are a special reader on my blog, you will get it for absolutely free 🙂
Yea that right..
It is called a CRM
If you do not know what a CRM is, it a customer relationship manager provided by Hubspot that lets you store and manage your prospects and customer information, like contact info, accounts, leads, and sales opportunities in one central location.
You'll discover that it's not just a fancy contact list.
It will work well for you whatever business you're in Network Marketing, Affiliate Marketing, or real estate etc
The CRM can help you:
Increase leads
Close more deals, faster
Drive customer loyalty and satisfaction
Hubspot CRM gives you all you need to work smarter and faster, and help you keep your customers happy.
Watch this Short Video Below to see how it works and how it will benefit you in your business.
After you watch the video and you would like to create your free account Click HERE 
Need More Leads & Sign-ups in your Business?
If you found this helpful, please let me know below and feel free to share it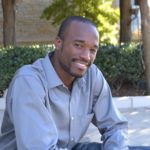 Elroy Whyte
E-mail: elroy@elroywhyte.com
Connect with me one facebook: https://elroywhyte.com/facebook

I'd Love To Hear What You Have To Say About This Post!