Are you having a hard time to come up with content ideas for your business?
If you don't know by now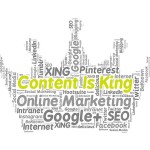 that creating your own content is critical if you want to succeed online.
Content is King and it is a great way to build trust, credibility and have authority in the marketplace to attract customers to you and buy your offer.
The problem is most marketers especially if they're new, do not know how to come up with their own compelling content.
The good news is, by the end of this blog post you will be able to have endless of content ideas to create so you don't have to spend hours spinning your wheels and thinking what to write or talk about.
so let's dive in…
Content Ideas Tip #1
Invest in your Education
Whether it is buying a training course or investing your time watching a free training.
For example, If you attend a free training webinar or bought a course how to recruit people on social, when you read a book or listen to an audio CD, you get tons of value from it, right?
Well, you could shoot a quick video, do a Facebook LIVE, write a blog post or a written post on Facebook and educate your audience.. Don't worry about being perfect, just be yourself..
They would love you so much that they can't even ignore you..
Content Ideas Tip #2
Your Past Experience
Ask yourself: What have I experienced in my that I've struggled with and overcame it? I'm sure other people in your niche are struggling with it as well..
Address the problems you were facing so your audience can relate to you and share a few tips how you overcame that problem.
There are times when I didn't even have the confident to record a video, write a blog post etc because I didn't know what to talk about and was afraid what other people may think…
Luckily, I made the smart choice to invested in myself to learn from some of the most successful marketers in the industry who taught me how to put all the puzzle pieces together..
So if you're in the same place I completely understand, but you have to keep in mind that it's apart of the process and things can chance for you..
Content Ideas Tip #3
Facebook Groups
You can search for facebook groups in the search bar where your ideal customer is hanging out and join the group.
Browse around to see what questions they have, you could be their lifesaver when you create your content to answer that particular question and make sure you share it because if noboby sees your content, it is useless..
Content Ideas Tip #4
LIVE Event Notes
I'm sure you've been to a LIVE event to learn from top internet marketers in the industry and connect with other like-minded entreprenuers, right?
All the knowledge you learned at the event, those notes can be broken down in different topics, shoot a quick video or write a blog post sharing your experience and what you've learned..
Content Ideas Tip #5
Prospecting
When you are talking to your ideal prospects every day, discover their biggest pain, write it down on a notepad and create content that solves that particular pain.
For example, I was talking to a gentleman via Facebook who is happy with his business and I asked him "what is your biggest struggle in your business so far?"
He replied, how to find content ideas and that's why I am writing this blog post with these content ideas so you can do the same, too!
If you want to learn how to leverage our high converting content CLICK HERE to get Free Access.
You can watch this Facebook LIVE Stream to dive in more into this topic
Bonus Tip:
When creating your content, always have a purpose and a call-to-action. What do you want the reader to do after you delievered your value?
Do you have a product to offer to solve their pain?
Do you want them opt-in for a free gift?
Without a call-to-action, your reader won't know what to do..
Did you get value from this post on the 5 tip to to get endless of content ideas for your business? If so share the love so other can get some value, too!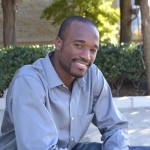 Elroy Whyte
Skype:elroywhyte
E-mail: elroy@elroywhyte.com
I'd Love To Hear What You Have To Say About This Post!