At the beginning of the year is where most people are excited to start a new year, make resolutions but usually doesn't make it happen.
In a few weeks, they fall off the boat.
In this post I will give you 4 tips to help you make your New Year's resolution come true
Just a to let you know I am not the kind of person who wait for the new year to set a new goal whether in business or my personal life when everybody does
And no, I'm not saying there's anything wrong with setting new years resolution. Everyone is different. You do what is best for you.
So let's dive into the 4 Tips
1) Be specific with your goals
Vague goals won't work. "I just want to lose weight and be healthy"
If you want to lose weight and maintain a healthy lifestyle, identify the number of pounds you want to lose per month, then break it down into mini-goals and the dates on which you want to accomplish each of them
For example, if you want lose 60 pounds per in 6 per month. That is 10 per pounds for month.
Set goals that are attainable and develop a specific daily action plan to help you achieve your goals.
2) Get an accountability Partner
Find someone in your business or it could be your significant other who will push you and hold you accountable to your goals.
He or she will be that person you will talk to from time to time to give you feedback and be there to uplift you when things get tough.
If they help you stay on track, and you can help them do the same as well.
3) Get comfortable being uncomfortable
If you've have been sitting behind a computer screen and expect the magic to happen, it won't.
Growth happens when you do the activities that makes you feel uncomfortable or scared of.
It could be to make your first video or a Facebook Live. Just to let you know that the first one will not be the greatest and you will make mistakes but that's fine. Nobody is perfect
You will get better at anything when you practice consistently and push through your fears.
You have the power inside you to achieve anything you want and make an impact in other people's life this year and beyond
4) Rewards Yourself
Give yourself a reward. Something that will bring you pleasure when you get small wins and most importantly when you accomplish your goals.
It could be special night out at your favorite restaurant with family or friends, maybe have a little party celebration, buy a new outfit, or anything that you love that would feel like a reward to you.
This will give you something tangible to work for and keep you focused on working towards your goals.
Was that helpful? If so, feel free to share it.
If you have something you want to achieve this year, share it below.
Wish you a happy, healthy and prosperous new year.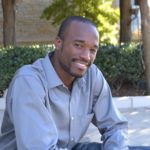 Elroy Whyte
E-mail: elroy@elroywhyte.com
Connect with me one facebook: https://elroywhyte.com/facebook
P.S. Need help to achieve your goals faster in your business? CLICK HERE for your FREE strategy call
I'd Love To Hear What You Have To Say About This Post!