Are you struggling to come up with content ideas to build your business online?
If you found yourself spinning your wheels, and confused because you ran out people to talk to about your business, no worries, I got your back!
There are millions of people out there and if you want to attract more prospects to you, you must create valuable content to serve your audience.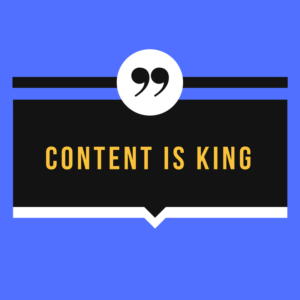 whether in your social media posts, videos, blog posts, etc..
The problem is, most marketers run out of ideas
By now, you should know that content is King and it's vital to your success.
It sets you apart from all the other marketers, gives you instant credibility, build the know, like and trust factor with your prospects before they buy or want to join your business
I am going to share 4 gold tips to ensure you never run out of content ideas.
Tips #1
Before you market your product, services or business opportunity, it is very important to define who is your Ideal customer, also know as your customer avatar.
A customer avatar is simply a detailed profile of an individual with a name, a face, with specific demographics who has pain, frustration, habits and desires that will be buying from you over and over again or join your team.
When you discover their struggles, you will have no problem coming with content ideas to solve their pain.
I know you've probably been told to put everyone on your list and approach everyone who comes within 3 feet of you..
You can do that if you like but I promise you will waste a lot of your time talking to the wrong people that will lead to disappointment, frustration and cause you to quit your business..
I don't want that to happen to you.
Hint hint
This is somebody like you in your past
There are specific questions you need to answer to make it work effectively.
So, do you know who is your customer Avatar?
If not, Click here to get your worksheet
When you identify who your customer avatar and where they hang out
Tip#2
You could go in that particular group or page online and scroll though the see what are people are struggling with.
for example I would go on Ray Higdon or Eric Worre facebook page, look where they do a facebook Live that is very interactive,  just scroll through the comments and see what people are struggling with.
You would see questions or comments you can educate on
Tip#3
Ask yourself, why did you buy your last course, book, attended a Live Event or a training webinar?
Did you want to learn how you can market yourself online and generate more leads?
Did you want to become a better leader for people to follow?
Whatever the reasons why you buy a course or attend an event are topics
For example:
2 ways to generate leads online
5 characteristics of a great leader
and then you can share the content you learn with a call-action at the end.
Tip#4
Do Surveys. If you have an audience or an e-mail list, you can create a simple survey using survey monkey asking specific questions to find out what are they struggling with.
Not everyone will respond but the ones who do will see that you're a servant leader who cares and want to solve their problems.
Did you find this post helpful? If so, comment below to let me know.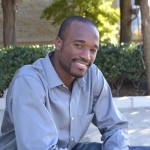 Elroy Whyte
E-mail: elroy@elroywhyte.com
Connect with me on facebook: https://elroywhyte.com/facebook
P.S. Need to Recruit More People Into Your Business? FREE 10 Day Online Recruiting Bootcamp. CLICK Here to Get Access
I'd Love To Hear What You Have To Say About This Post!