When you are starting a business with little to no capital then you must be prepared to dedicate everything you have into making the business a success.
Will it be difficult and will you have some stressful times? absolutely, that is a part of entrepreneurship and making your dream a reality but in the end, it will all worth it.
Don't let limited capital prevent you from taking a great idea and running with it.
I am going to share 3 ways to gain capital to help you grow your business.
(1) Sell Stuff You Don't Need
Ask yourself, what do I have in my house that I don't need right now that I can sell to people who need it?
You may have items in your home collecting dust when you can get rid of them to get capital to grow your business. When I started my business and needed extra money, my wife and I gathered everything we have laying around in our house that we don't need.
We had a garage sale on a weekend and made $465! That was freaking awesome!
You can have a garage sale at your home or you can post your items on free sites like kijiji, craigslist or letgo and you'll be amazed how people will contact you and buy your stuff.
(2) Side Hustle
What are you good at? What services can you offer to help people and they pay you for it?
For example, I am also a handyman, I'm good with fixing stuff around the house. I post ads on local sites like kijiji as I mentioned earlier, offering home services to home owners in my community.
They would contact me to get a reasonable quote, set a time/date and go get the job done and get paid cash. It's that simple
(3) Use OPM
You might be thinking what the heck is OPM? It is Other People's Money. Some of the most successful people in business today borrow the banks money and invest it in their business and repay it later.
You can apply for a Business Credit Card or loan. But there is a smart way and a suicidal way to use credit when starting a business. Buying new laptops, smart phones and supplies can add up very quickly.
Instead of purchasing everything at once and throwing it all on a credit card, you can use it to buy what you need, not necessarily what you want.
For example:
If you have a smart phone, you can use it to access the internet to do your marketing and interact with customers instead of buying a laptop. Eliminating the stress and burden of debt will greatly increase the chances of creating a successful business.
Take advantage of free Advertising and Marketing
There are several ways to generate a buzz for your business without capital. Social media is a great way to gain exposure and interact with your potential customers and business partners. LinkedIn is a great platform to utilize to get quality prospects. If you want to know how to use it effectively to grow your business, this article will help you.
You can also record videos solving your customers challenges and post it on Youtube which works for you 24/7 while you sleep.
Most people are afraid of making videos but it is one of the fastest ways to gain trust and credibility with your customers. A great way to crush that fear is to take the focus off you and focus on giving value to your ideal customer.
Hope you got value from this post. If you did, please share to spread the word.
Have a fantastic day!
Elroy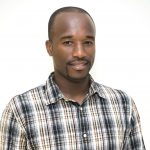 P.S. Need More Sales and Enroll More Teammates Online? Check this out..
I'd Love To Hear What You Have To Say About This Post!